transmediale 2019 Opening
transmediale 2019 Opening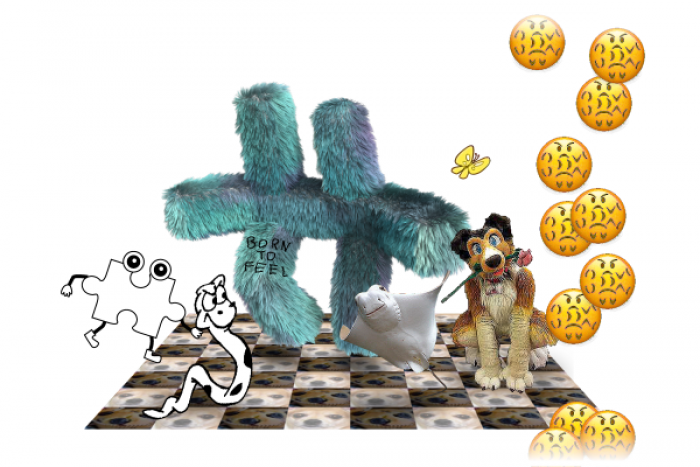 31 January 2019, 19:00–01:00, free admission
Celebrate the opening of transmediale 2019 with us! The 32nd festival edition kicks off with the opening event Structures of Feeling in Auditorium, which features a tech-tutorial on emotions in machine learning and a discussion of contemporary structures of feeling. The Nth Degree by Emanuel Almborg is shown all night at Lecture Hall, accompanied by a talk between the artist and Julienne Lorz, moderated by Florian Wüst. #purplenoise bring their explosive mix of ruthless action, true love, and social (dis-)information to HKW. Rather than featuring an exhibition and being a space for representation, Exhibition Hall 1 opens up a performative space: Here, Marija Bozinovska Jones presents the latest instalment of her ongoing performance project Fascia, and COOL FOR YOU creates ambiguous atmospheres in her performance FEELING DIFFICULTIES. Moreover, DJ ShluchT, Panasiagirl, ¥€$Si, !Mediengruppe Bitnik, Omsk Social Club, and special guests get you in the mood for the festival with CryptoRave #8.
Please note that strobe lighting is used in the following performances: #04 | Fascia 18100619013, #05 | CryptoRave #8, #06 | Hybrid Set by J. G. Biberkopf, #08 | FEELING DIFFICULTIES, #09 | DJ Set by Rugile
Please see the festival's photo policy here.